AVIATICON HDS-3 40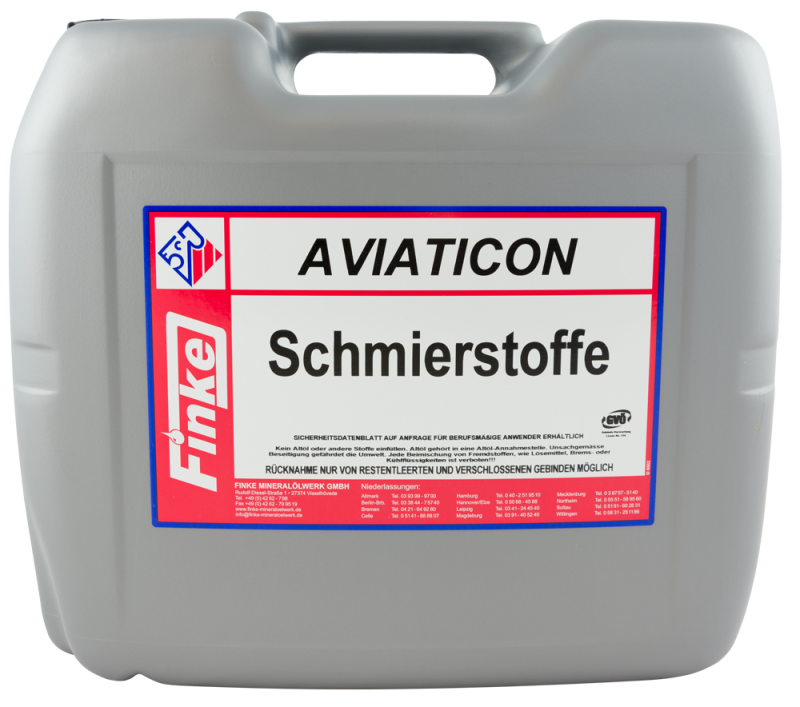 Monograde engine oil
AVIATICON HDS-3 40  is an innovative single-grade engine oil for diesel engines, including diesel turbochargers and Otto four-stroke engines.
The quality concept takes into account the requirements of new high-performance engines by including selected high-quality solvent raffinates (synthetic motor oils) and an internationally tested additive package.

Quality key features are excellent cleaning action, wear and corrosion protection as well as outstanding dispersing power and strong lubricant film formation.

AVIATICON HDS-3 40 can also be used as hydraulic and gear oil, in torque converter and marine gearboxes, taking into account SAE viscosity grades and aggregate producers' regulations.
Eigenschaften
ausgezeichneter Korrosionsschutz
ausgezeichneter Verschleißschutz
gute Oxidationsbeständigkeit
hervorragendes Reinigungs- und Dispergiervermögen
optimales Reibverhalten
containers:
containers:208 Liter
208
LTR
containers:1000 Liter
1000
LTR
containers:lose Ware
1000
LTR
Product classifications / specifications
Klassifikationen
ACEA E1
ACEA E2
API CF
API CF-4
API SF
Einsatzempfehlungen
Allison C-4/TES 228
Caterpillar TO-2
MAN 270 (obsolet)
Mercedes-Benz: MB-Empfehlung 228.0
MTU DDC BR 2000
MTU DDC BR 4000
MTU Ölkategorie 1
RENK DOROMAT
ZF TE-ML 04B
certifications
containers:
20 Liter
60 Liter
208 Liter
1000 Liter
https://www.finke-oil.de/Produkt/aviaticon+hds-3+40