AVIATICON Finko-Past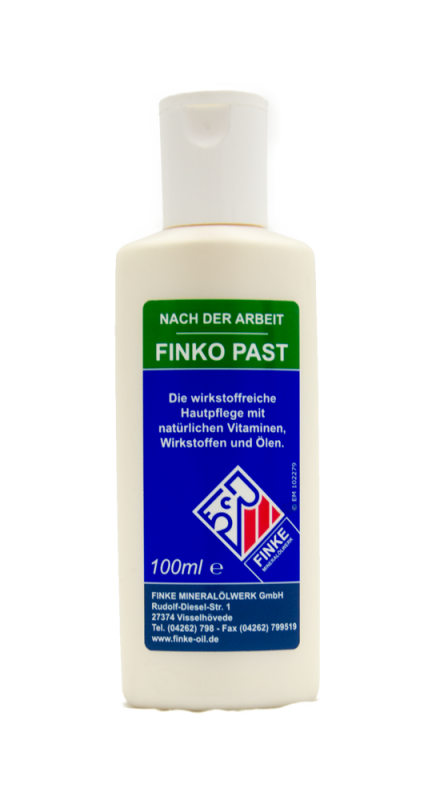 Skin protection after work, contains vitamins A, E, panthenol and almond oil
AVIATICON Finko-Past is a skin care product rich in active ingredients with natural vitamins, active ingredients and oils, to be used after work.
AVIATICON Finko-Past is a low-fat skin care lotion that is easy to spread on the skin and is very quickly absorbed. Through consistent use, it strengthens the immune system of healthy skin and promotes the regeneration of damaged skin areas.

AVIATICON Finko-Past contains an optimal system of skin-related and natural oils (almond oil, peanut oil). It contains high-quality care substances such as alpha-bisabolol, D-panthenol, keratin, natural free vitamin E (a-tocopherol) and vitamin A. Special moisturizers regulate the moisture content of the skin and prevent it from drying out too much.

AVIATICON Finko-Past is an ideal care product for every skin type. AVIATICON Finko-Past cares for and protects the skin and gives it a natural, beautiful look. AVIATICON Finko-Past is silicone-free and pH-neutral. AVIATICON Finko-Past has been dermatologically tested and has proven itself based on many years of practical experience.

Apply AVIATICON Finko-Past to clean, dry skin after work and rub in well.
Product classifications / specifications
https://www.finke-oil.de/Produkt/aviaticon+finko-past